Card Backs

Ok, make sure you scroll down the page to see them all. Right smack dab in the middle of them is a coloring book, which is my personal favorite. There is a princess Pony on the front, and the pages are shaped like her! Keep in mind when looking at these Cards that I have several that are just alike on the backs, so I didn't show them all. (Like 4 Candy Cane Pony cards, no need to show them all when the back of them is the same) I also have a lot of my boxes... My grandmother tried to always throw the boxes or cards away when she bought me a pony so I don't have those, but the ones my MOM bought got saved.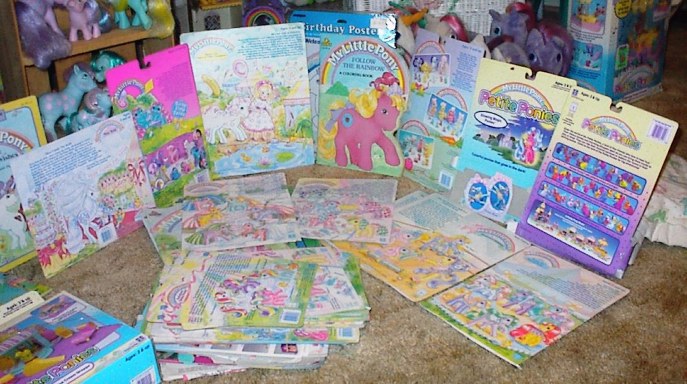 And some more below!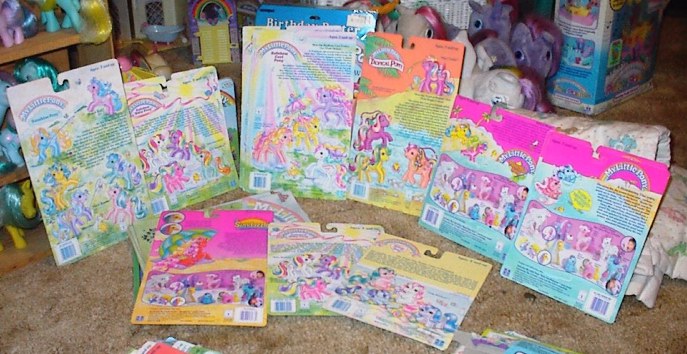 Still more!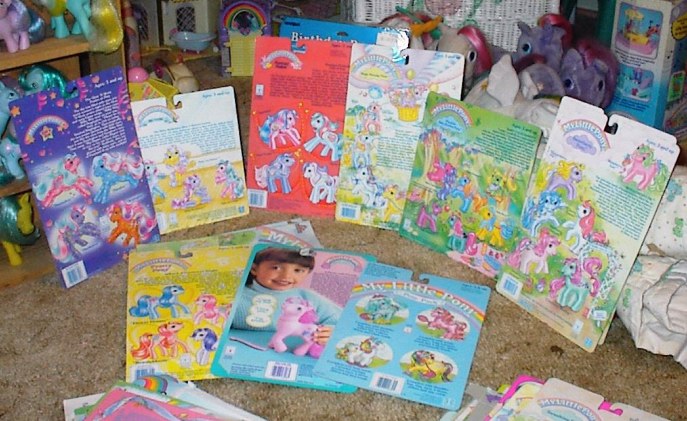 Last but not least! There's one more picture though, of my coloring books.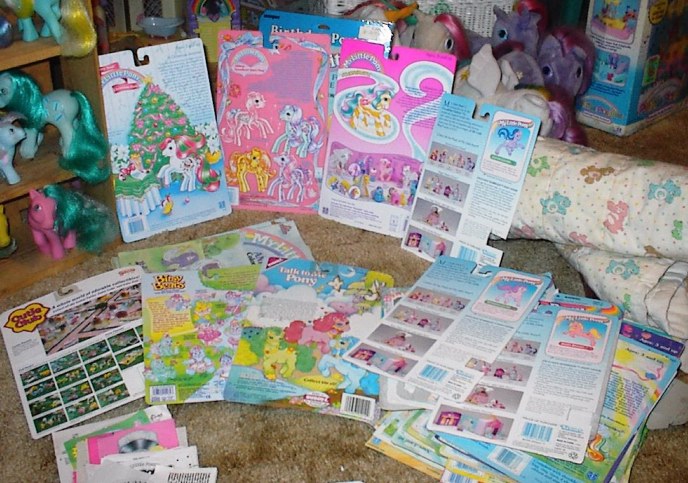 Below are some Coloring Books and a regular books.